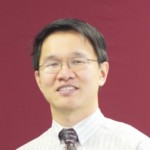 Pastor Dennis Wong joined the Ann Arbor Chinese Christian Church family in August 2016 to minister to the Chinese congregation. He is originally from Malaysia and came to the United States for college and graduate school in 1993.  He received his Master of Divinity from Calvary Theological Seminary in 2006 and has been serving in ministry ever since.  In addition to pastoring our church, he is continuing to pursue his Master of Theology at Southern Baptist Theological Seminary. Dennis met his wife Leeyen in Omaha, NE and together they have been actively involved in campus ministry for almost 20 years. They have three sons (Malachi, Daniel, Simeon) and one daughter (Hannah).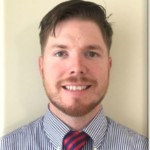 Pastor Cendal Engle became the Youth Director of Ann Arbor Chinese Christian Church in the spring of 2018. He grew up in Michigan, and graduated from Bible college in Indiana. Cendal and his wife Monica have been serving together in various church ministries since 2011 including serving in China for a year. Along with their son Henry, they are excited to minister to and serve the youth of AACCC. .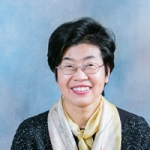 Ms. Weiping Peng works as part-time administrative assistant in the church office, and is active in both the English and Chinese Congregations. She first came into contact with Christianity in 1999 as a visiting scholar in Israel. She accepted Jesus Christ as her Savior during Christmas of 2001, and became a member of Ann Arbor Chinese Christian Church when her family relocated to Ann Arbor in 2008. In addition to administrative duties in the church office, Weiping also has a burden for reaching out to students and scholars from China on the University of Michigan campus and sharing the gospel.