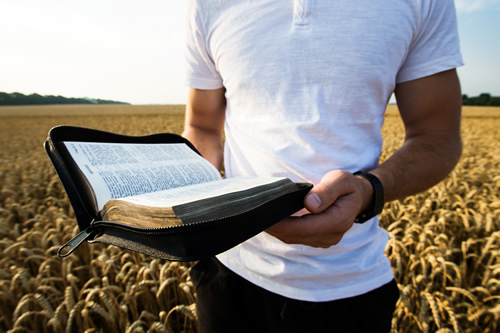 Mission
"Making disciples" is the Great Commission from Jesus to the church. He said: "Therefore go and make disciples of all nations, baptizing them in the name of the Father and of the Son and of the Holy Spirit, and teaching them to obey everything I have commanded you. And surely I am with you always, to the very end of the age." Matthew 28:19-20
The Bible states very clearly Jesus' requirement of a disciple: "If you hold to my teaching, you are really my disciples." (John 8:31). "If anyone would come after me, he must deny himself and take up his cross and follow me." Mark 8:34
Paul further explained that a disciple of Jesus would have a new life. He said: "Surely you heard of him and were taught in him in accordance with the truth that is in Jesus. You were taught, with regard to your former way of life, to put off your old self, which is being corrupted by its deceitful desires; to be made new in the attitude of your minds; and to put on the new self, created to be like God in true righteousness and holiness." Ephesians 4:21-24
Accordingly, to fulfill the Lord's Great Commission to the church, the mission of our Discipleship Ministry is to lead Christians to the teachings of the Bible, to be renewed, to follow Jesus, to bear fruit, and to glorify the name of God.
Major Areas of Ministry
The Education and Discipleship Ministry seeks to strengthen our faith through the teachings of the Word of God, to deepen our understanding of the Bible, to fire up our zeal for God, and to bolster faithful believers who make God the center of their lives.
Discipleship begins at the moment of conversion and lasts throughout a believer's life. We have formed four (4) groups to meet the needs of believers who are at different stages of spiritual maturity.
1. New Converts:
This group is set up for seekers and new converts to explore the truth, to know the true God, to accept salvation, and to build the spiritual foundation of their lives.
2. Bible Study:
We study the books of the Bible to deepen our understanding of the teachings of the Bible as well as to strengthen our faith and spiritual life.
3. Applications in Life:
These are topical seminars and workshops on how to apply the teachings of the Bible to a believer's daily life.
4. Training Workshops
Training workshops are conducted to support the church ministries as needed and to develop motivation, attitude and skills in accordance with Bible teachings.
In addition to adult Sunday School, our Education and Discipleship Ministry also offers seminars, workshops, revival meetings and book clubs.
We also emphasize Sunday School teacher training and are involved in the search, collection and purchase of Sunday School teaching materials.