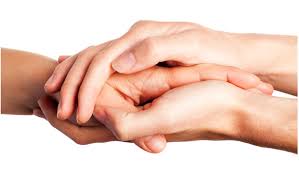 Mission
"A new command I give you: Love one another. As I have loved you, so you must love one another. By this everyone will know that you are my disciples, if you love one another." John 13:34-35
"Love one another" is a commandment not only given to God's children, but also to the church to carry out. The mission of the Pastoral Care and Prayer Ministry is for our church brothers and sisters to carry out this commandment of love through service of care and prayer to people in need both in the church and in the community. As Jesus said in Matthew 25:35-36, 40: "For I was hungry and you gave me something to eat, I was thirsty and you gave me something to drink, I was a stranger and you invited me in, I needed clothes and you clothed me, I was sick and you looked after me, I was in prison and you came to visit me. …Truly I tell you, whatever you did for one of the least of these brothers and sisters of mine, you did for me." Indeed, the ultimate purpose of our pastoral care and prayer ministry is to glorify Christ through a unified church with all its members taking care of one another as in the body of Christ. As it is written in 1 Corinthians 12:25-26: "but that its parts should have equal concern for each other. If one part suffers, every part suffers with it; if one part is honored, every part rejoices with it."
Areas of Ministry
Our church's Pastoral Care and Prayer Ministry focuses on the following areas:
1. Crisis Ministry
We mobilize all fellowships to care for brothers and sisters who are suffering from physical illnesses or going through difficult circumstances. Our ministry includes sending out prayer letters, preparing meals, visiting hospitals, and providing transportation.
2. Newcomer Follow-up Ministry
We welcome new friends joining our Sunday worship for the first time through our church's Newcomer Reception Center. Here we get to know them better to understand their needs, to answer their questions about religion, to let them feel the warmth of church, and to introduce them to appropriate fellowships and Sunday school classes. This allows newcomers to be followed up, to be guided and cared for, and to be quickly integrated into this big and loving church family.
3. Elder Care Ministry
By establishing the Elder Care and Service Team, we care for elderly brothers and sisters with physical needs or needs in daily life. This team consists of elder coworkers in the Evergreen fellowship, as well as younger brothers and sisters in the church who have the responsibility for this ministry. Ministry projects includes: Bible study led by the Evergreen fellowship, prayer meetings, visitations, care for the sick, and transportation.
4. Prayer Team
The Prayer Team serves brothers and sisters in difficult circumstances with individualized prayers as well as round-the-clock prayers for special gatherings or ministries of our church.
5. Caring and Visitation Team
The Caring and Visitation Team visits and cares for brothers and sisters, as well as seekers, who have not attended church activities for a period of time. This enables the team to know their situations and needs and to encourage them to continue to seek God and to rely on Him through sharing and prayers.
6. Community Caring Ministry:
Through inter-church cooperation and efforts, we respond to unfortunate events and tragedies occurring in the community. These collaborative inter-church efforts bear witness to the greater community with love and care.